Michelle shares the story of her coastal beach boudoir photography shoot in Sonoma County.
Going outdoors for your boudoir experience takes your session to a whole new level and becomes a true adventure!
Here is the story of that adventure, written by Michelle herself.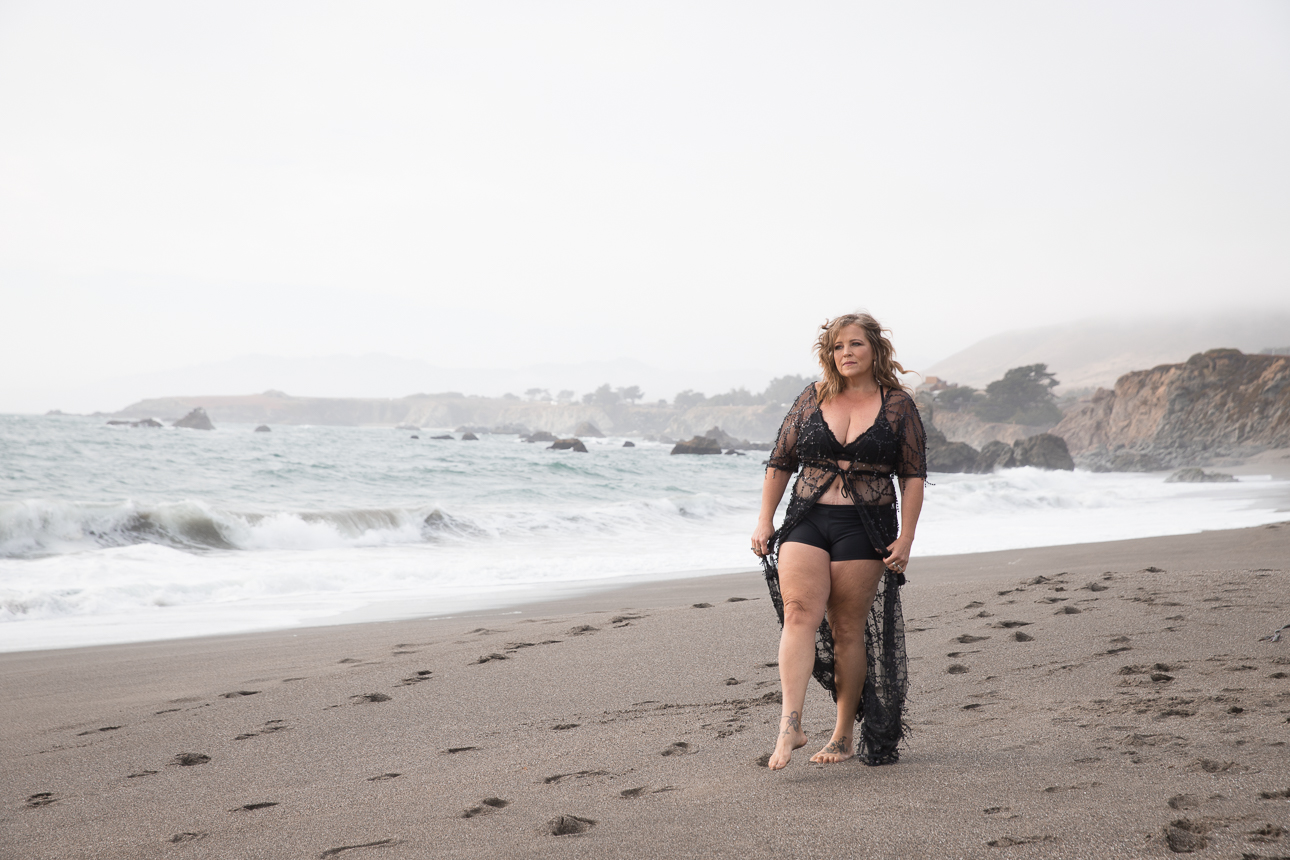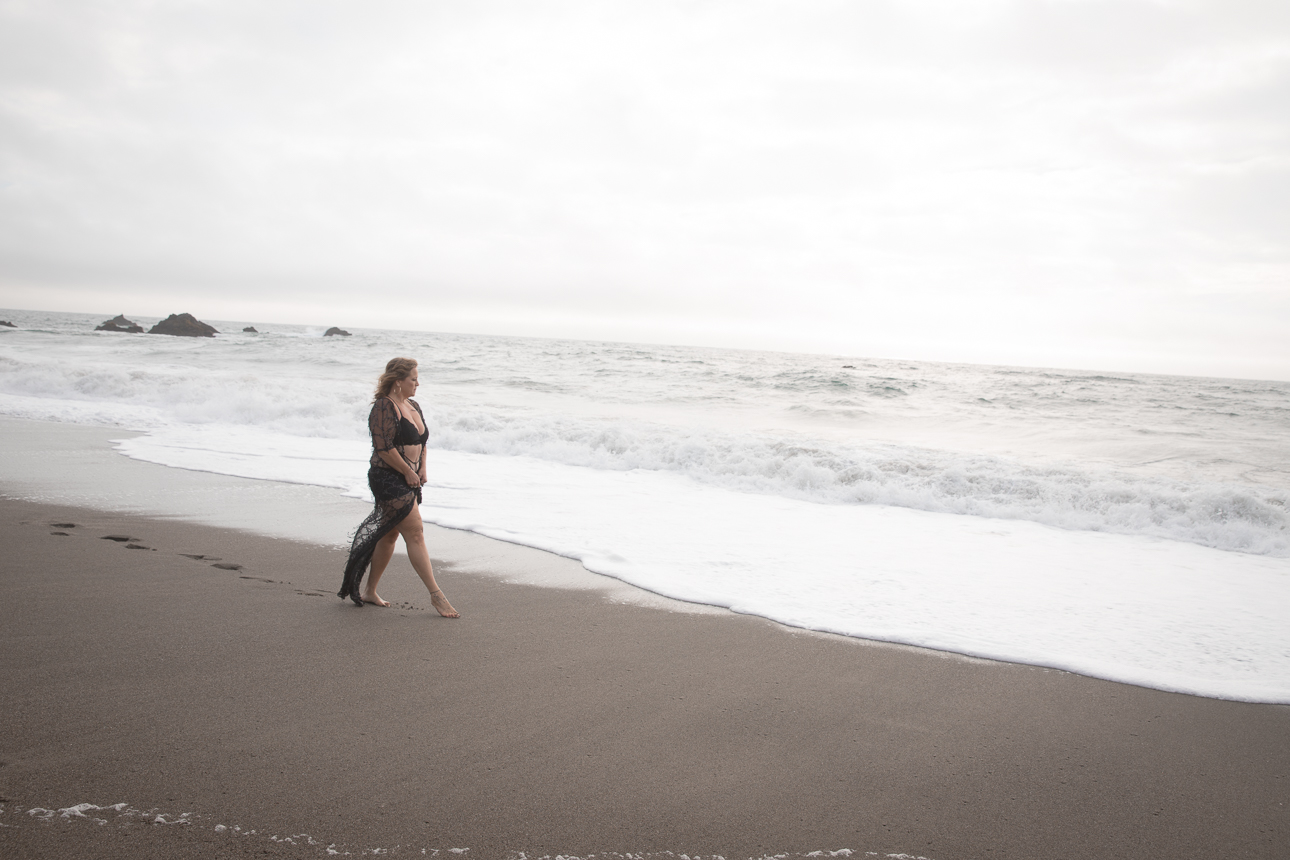 I have been a member of Beauty & Boudoir with Karen Morgan on Facebook for quite some time.
Everything about Karen shows that she is a true professional. She has amazing tact and clearly is not judgmental, she also is extremely knowledgeable about her work.
I enjoy following her on her site, she lifts us all up, encourages us and empowers us.
When I approached her to do my shoot, she was very welcoming and accommodating. Karen has many ideas for different locations and shoots, she has a darling studio with many props or you can take it outside at different locations.
It honestly doesn't matter where you take the pictures, if you have a spectacular photographer like Karen, she can make you look like a model and get you to have fun in any setting. Thank you Karen for inspiring me and helping me with the confidence I've gained.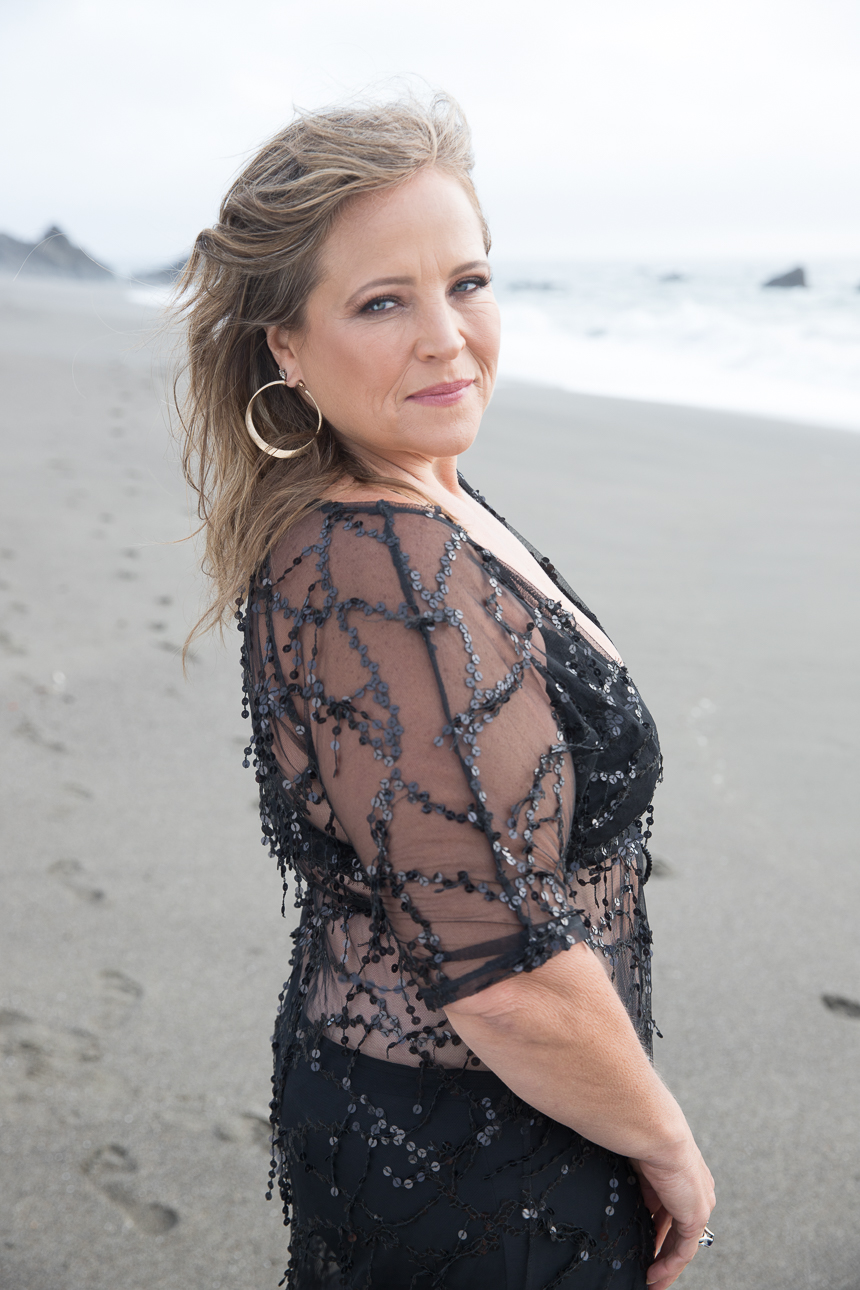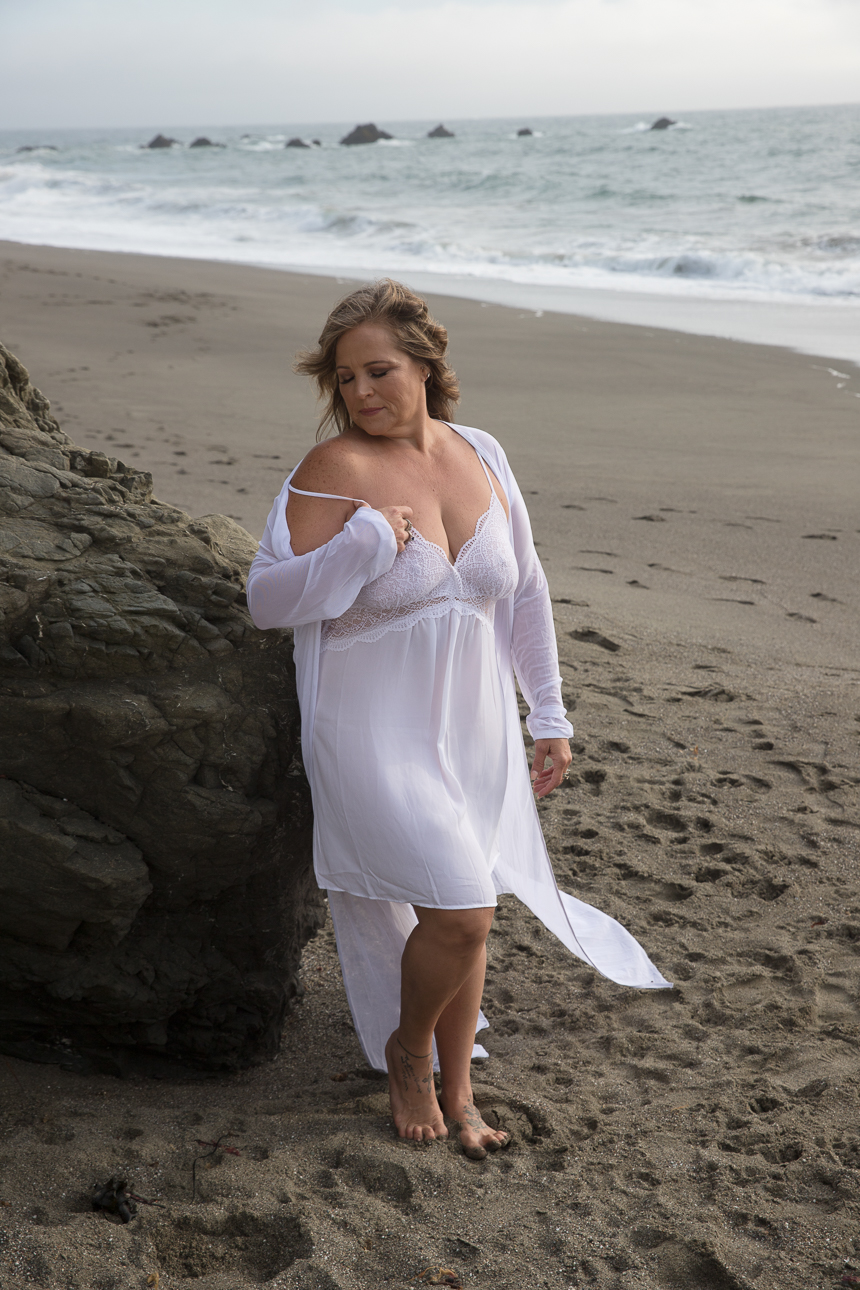 I was very nervous, after all we are our own critic and we struggle all the time to see beauty in ourselves.
We have photos of airbrushed models tossed around defining what we think we should look like.
Even though this was my 2nd time doing this, you loose that confidence shortly after the session and fear and embarrassment sink in and every single flaw on your body seems to appear.
Karen helped me with picking out hair & make up styles as well as different outfits to wear. She was easily available to help answer questions prior to my shoot.