Below, hear Amanda tell her story about her photography experience.
I did my very first boudoir photo shoot two years ago in February 2019.
It was the most magically amazing experience I could've asked for.
In the beginning I was extremely nervous, I thought, as a girl with a bilateral mastectomy and a domestic violence survivor, how could I look beautiful?
You see, as no one had ever seen my mastectomy scars, and very few people know about my past domestic violence. Through the magic of the lens and direction from Karen I became alive and was relaxed, and soon forgot about my scars and past.
That day was just absolutely amazing. As I walked out to my car I felt like I was walking on air 10 feet high above the ground. What an experience!
The day came for my reveal and I had no idea what to expect and again, of course, very nervous. What I saw brought tears to my eyes, I looked so beautiful, me with a bilateral mastectomy and a past me!
I never thought I'd ever look so gorgeous, but there I was staring at me!
I loved the empowerment, the joy, the amazement.
Since the very first photo shoot in 2019 I've done three more additional photo shoots with the last one being in 2021. With each photo shoot the nerves were always there in the amazement of the final result that, that is me, staring back at me and I'm gorgeous.
I would like to encourage anyone to take the step and just go for it, you'll thank yourself and be so thrilled you did.
-Amanda R.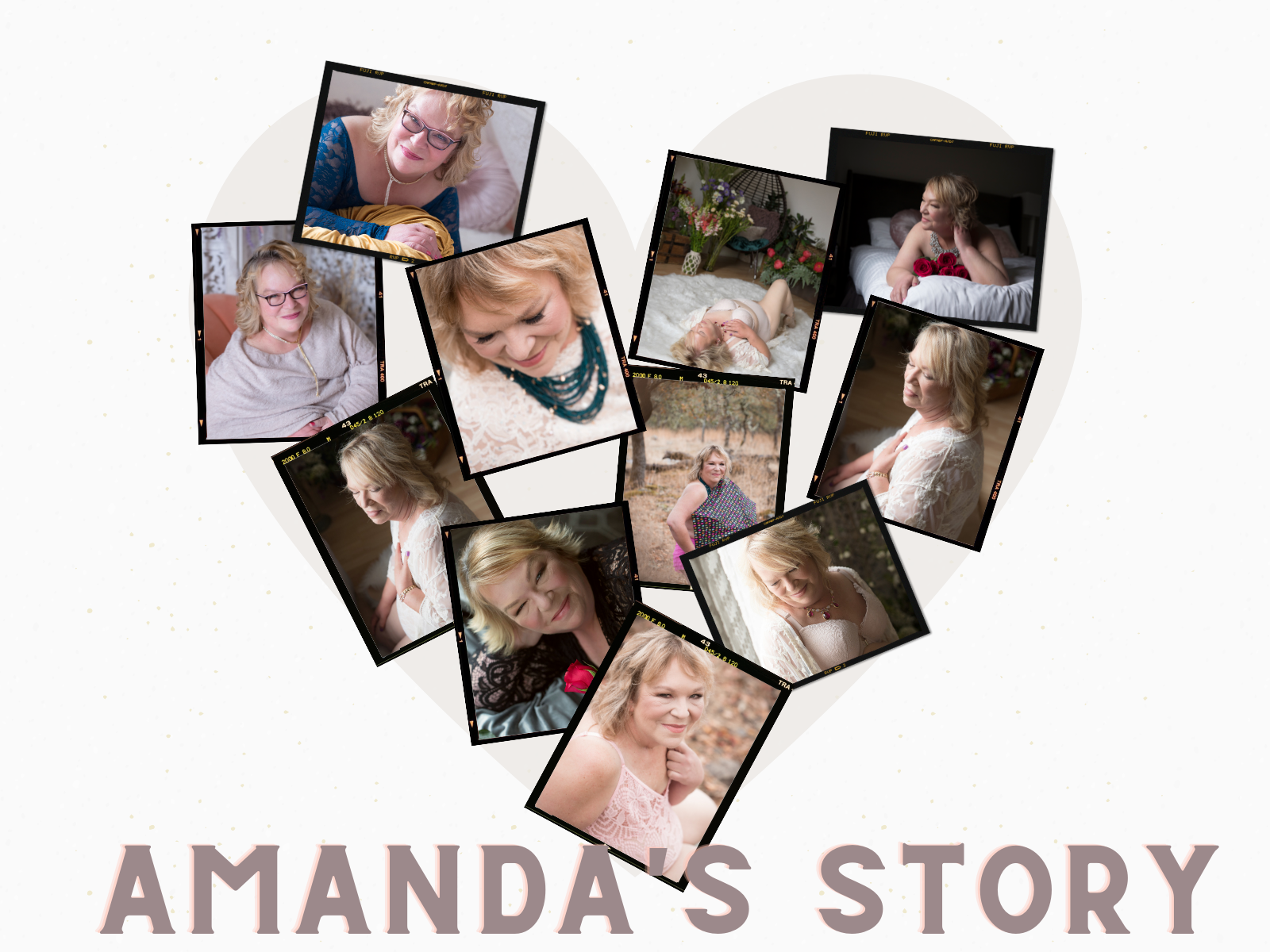 To find out more information about these amazing photography experiences, email me at info@karenmorganimages.com
You can also see more of my work and be part of empowering group of awesome women by joining my private Facebook Group!